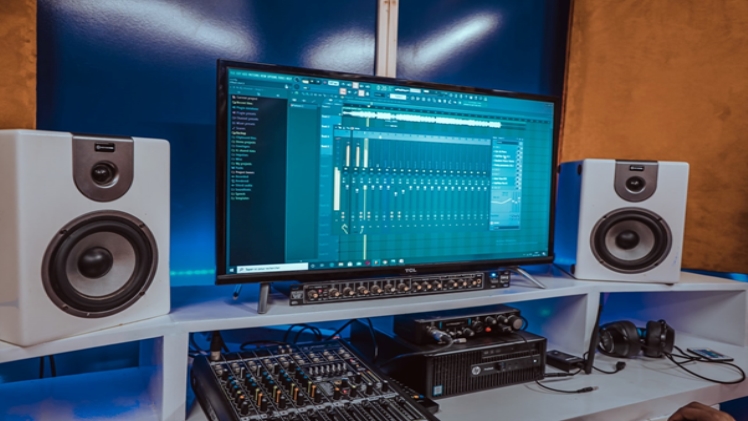 MP4 is a digital multimedia storage format used to hold audio, video, and, in certain circumstances, picture data. Mp4 files can be converted to Mp3 files if your device does not support Mp4 files. A good reason to convert your files from Mp4 to Mp3 is for ease of use.
Evano Online Converter Procedure
The Evano online tool is intended to make Mp4 to Mp3 conversion a lot simpler and enjoyable operation. Evano's online software is recognized as a fantastic tool that guarantees accurate file conversion. The best way to sum up Evano online application software is its accuracy and quickness in converting Mp4 files to Mp3; Evano ticks the box. Evano web application software offers numerous characteristics that set it apart from other converter tools and come with a user-friendly design that will catch your attention.
Below is the step-by-step method to use the online converter tool.
Login into the Evano website
The Evano online converter software takes just a few steps, and the first step is to login into the Evano website.
Upload your Source file
After you upload the file document, it will display an option to select your desired output format.
Click the Select button.
The user interface of the Evano website is relatively straightforward. Select MP3 as the file format you want to convert your MP4 file to.
Click 'Convert' to convert your MP4 file.
Click the convert button to have your MP4 file format effortlessly converted to MP3.
Zamzar Online Converter
Zamzar is a seamless real-time solution for an online file conversion service that does not require you to download any software to convert your MP4 files. Follow these step-by-step instructions to convert your MP4 file to n MP3 format that your device can read.
Log in to the site
Enter a browser and login into the Zamzar website to gain access to the platform.
Browse to select your destination format on your local computer
Check through the various file formats available on the dropdown list and select the MP4 format you want to convert.
Upload the MP4 file
Upload the file by browsing your computer folder to select the file you intended to convert or use the drag and drop method.
Insert an email address to receive converted files
Although you can convert your converted files without providing an email address as files can also be converted directly online.
MP4 to MP3 – Convert your file by clicking you agree to Zamzar's Terms
Tick the radio button confirming you are happy for Zamzar to convert your file and press 'convert.' You will then receive an email with a link to your converted file.
Download the file
Download using Zamzar online converter works like the speed of light. You will get a converted MP3 file copy in the download folder on your computer by clicking download.
Ontiva File Converter
Ontiva is a free online file converter tool that lets people download and convert videos to Mp3 codecs. This web platform also allows you to convert to any other popular format of your choosing, such as Mp4, wav, and so on. This makes it incredibly simple to view and listen to your favorite YouTube music and videos without interruption.
Below are the steps to convert your files with Ontiva online converter
Go to YouTube and select the video you wish to convert.
From the address bar, copy the URL link of the video you selected.
Go to http://ontiva.com and paste the file's URL link on the allocated bar on Ontiva platform.
Select your preferred output video and audio format.
Click "Convert" to start the conversion process to your preferred format choice.
Once this is done, click on "Download," and your file is available for you to listen offline after a few seconds.
Mp3download.to
An MP3download platform is a converter tool that allows users to convert YouTube videos to MP3 quickly. Although it is an MP3 downloader, MP3download.to also e It is effortless to use, and the conversion takes only a few seconds!
As of now, the mp3download online file converter only supports YouTube videos to MP3. Below is the step to follow in using the mp3download
Login into the mp3download.to
To select the range of your scene, use the range.
slider.
The choice is yours to select the file format you wish to download (MP3, FLAC, MP4, WAV, M4R, AAC, M4A,…) from video, audio, or tabs.
Please wait a moment; the server will do the rest.
Download the Mp3 on your device, and you can use it as a ringtone on your iPhone, iPad, Android, PC) or save it to your Dropbox.
Convertio
While Zamzar allows you to add links, Convertio integrates Dropbox and Google Drive cloud services, from which you may import MP4 files and store the converted MP3 files. You will also have a 100MB maximum upload size, double what you get with Zamzar.
You also have access to high levels of efficiency and performance, guaranteeing that the mp4 to mp3 converter ree conversion process takes much less time and produces output nearly quickly.
Login to the site
Insert the website into a browser
Choose the file you want to convert.
The BROWSE button will help you navigate to the video file that you need to convert. Select the file and then click OPEN. The name of your file will appear where it will say "Files to Convert."
Choose the file format.
Choose the file format from the list and convert the MP4 file to a document format you wish (MP3) from the dropdown menu.
Click Convert
Click Convert to start the process of file conversion.
Download the converted file           
Immediately it finishes conversion; you will be asked if you want to download the MP3 file. Confirm you want to download the file, and you will be able to share the newly converted file anywhere you want.
Conclusion
Having a technical understanding of each online file conversion tool's strengths and weaknesses will help you choose the best software for your need.